Welcome to our site!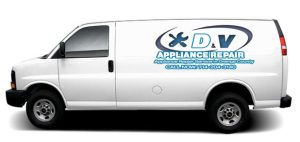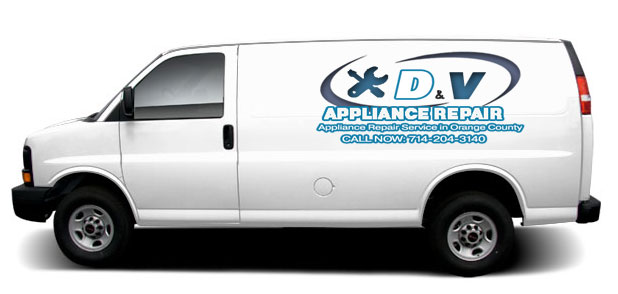 D&V Appliance Repair is a family-owned and -operated company located in Orange County, CA. We have been a service provider for residential and commercial appliances since 2005. During these years we have built a solid reputation as an Orange County most trusted appliance repair business. Taking care  of your  laundry and kitchen appliances is our only area of expertise, and this what we are good at. We have an extensive experience in repairing refrigerators, freezers, ice makers, wine coolers, as well as washers and dryers, ovens, ranges, cook-tops, grills, vent hoods and dishwashers. Our mission is to provide best quality same day appliance repair service for Orange County residents. We believe that the main key to success is to be an honest and reliable business.
 Why Choose Us?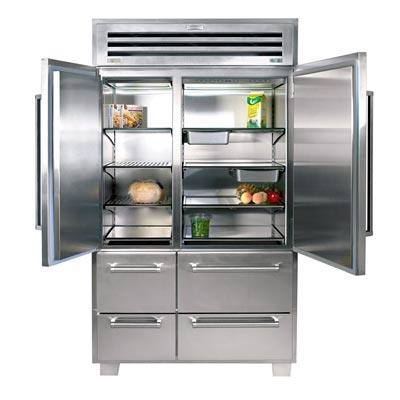 We Specialize in Repair and Maintenance for all brands and models of residential and commercial refrigerators, we also provide repair for household washers, dryers, freezers, ovens, ranges, cook-tops, grills, vent hoods, dishwashers and wine coolers. Brands we repair are: Admiral, Amana, Asko, Black & Decker, Bosch, Caloric, Coldspot, Dacor, DCS, Delonghi, Dynasty, Eureka, Electrolux, Fisher & Paykel, Frigidaire, Gaffers And Sattler, General Electric/GE, Gibson, GoldStar, Hamilton Beach, Honeywell, Hotpoint, Jenn–Air, Kenmore, KitchenAid, Maytag, Montgomery Ward, O'Keefe & Merritt, Roper, Sanyo, Sears, Sharp, Speed Queen, Sub-Zero, Tappan, Thermador, Traulsen, Viking, Westinghouse, Whirlpool, Wolf And others!
What We Do?
Brands We Repair: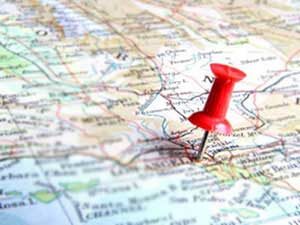 We serve central area of Orange County, CA including:
Aliso Viejo
ZIP Codes: 92653, 92656, 92698
Anaheim, Anaheim Hills
ZIP Codes: 92801, 92802, 92803, 92804, 92805, 92806, 92807, 92808, 92809, 92812, 92814, 92815, 92816, 92817, 92825, 92850, 92899
Brea
ZIP Codes: 92821, 92822, 92823
Buena Park
ZIP Codes: 90620, 90621, 90622, 90624
Costa Mesa
ZIP Codes: 92626, 92627, 92628
Dana Point
ZIP Codes: 92624, 92629
Fountain Valley
ZIP Codes: 92708, 92728
Fullerton
ZIP Codes: 92831, 92832, 92833, 92834, 92835, 92836, 92837, 92838
Garden Grove
ZIP Codes: 92840, 92841, 92842, 92843, 92844, 92845, 92846
Huntington Beach
ZIP Codes: 90740, 92647, 92648, 92649
Irvine
ZIP Codes: 92602, 92603, 92604, 92606, 92612, 92614, 92616, 92618, 92619, 92620, 92623, 92697, 92709, 92710
La Habra
ZIP Codes: 90631, 90632, 90633
Laguna Beach
ZIP Codes: 92603, 92629, 92637, 92651, 92677
Laguna Niguel
ZIP Codes: 92653, 92656, 92675
La Mirada
ZIP Codes: 90637, 90638, 90639
Lake Forest
ZIP Codes: 92630
Mission Viejo
ZIP Codes: 92675, 92690, 92691, 92692,   92694
Newport Beach
ZIP Codes: 92612, 92617, 92625, 92627, 92651, 92657, 92660, 92661, 92662, 92663
Orange
ZIP Codes: 92856, 92857, 92859, 92862, 92863, 92864, 92865, 92866, 92867, 92868, 92869
Placentia
ZIP Codes: 92870, 92871
Rancho Santa Margarita
ZIP Codes: 92688
San Clemente
ZIP Codes: 92624, 92672, 92673, 92675
San Juan Capistrano
ZIP Codes: 92624, 92673, 92675, 92677
Santa Ana
ZIP Codes: 92701, 92702, 92703, 92704, 92705, 92706, 92707, 92711, 92712, 92725, 92735, 92799
Tustin
ZIP Codes: 92780, 92781, 92782
Villa Park
ZIP Codes: 92861
Westminster
ZIP Codes: 92683, 92684, 92685
Yorba Linda
ZIP Codes: 92885, 92886, 92887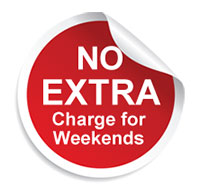 We are on call 24/7. You can call us anytime to schedule an appointment.  Most of the repairs are done  from Monday to Saturday 8 am – to 9 pm, but technicians are also available for emergency repair services during late hours, weekends and holidays at no extra charge for our customers. Just give us a call  and we will schedule an appointment for the most convenient time for you .
 Refrigerator Repair Service
The refrigerator is one of the household appliances that are constantly in use. This is where you store foods so that you don't have to go to the supermarket every day. It can be quite a hassle to have a broken refrigerator especially when you have a lot of food in it left and you don't know what to do.
You need your refrigerator functional at all times, so let's work together to keep it that way.
When a refrigerator breaks down, it needs to be repaired as soon as possible to at least save some of the less perishable goods stored in there. You don't have to worry—refrigerator repair can be quick and easy with our help. We are professionals in doing repairs, so you can give us a call and let us assess the problem and do the necessary changes. In fact, your refrigerator will be repaired within the day, so you will be back to storing food soon.
There are so many things that can go wrong with your refrigerator—some problems you can easily see the reason for, while others would take opening up the fridge to see what is causing the problem. Even the power cable can cause problems that might not be easy to detect. If you're trying to troubleshoot your refrigerator, you might want to start with isolating the problem. Does the refrigerator turn on? That eliminates problems in the power supply. Next, see if a certain part of the refrigerator is damaged physically. A tear in the door seal could be causing the door to not close properly which results in losing the coldness. Loose door hinges can also be the reasons why your refrigerator isn't working anymore. If it doesn't get closed properly, you will see that the food doesn't get cold. If there are no signs of the problem physically, it could be something in the motor, in which case opening up the appliance might be necessary.
Unless you are a repairman or have knowledge of how a refrigerator works, we strongly advise against doing appliance repair on your own. And this is not just so that we can swoop in and do the repairs for you. It's because tinkering with an important appliance such as a refrigerator can cause more damage if you don't know what you're doing. It can even cause you harm, especially when you are tinkering with a refrigerator when it is plugged in. For your own safety, make sure that any appliance that isn't working properly is unplugged.
A refrigerator can have several problems: the door might not close properly, it might not get cool enough, or it might not work at all. There are different things that cause these and simply turning to the internet to be an instant expert often gives more headaches than results. Plus, that would take time and effort on your part, too. Correct me if I'm wrong, but don't you have a set of activities for the day?
So here's our offer that might interest you. We will do appliance repair on the same day, replace any parts that need replacement, and get your refrigerator back to tiptop condition before you know it. We work quickly and professionally, with everyone licensed and well-trained in understanding what could be wrong with your refrigerator. Consider that service versus you taking a day off work, speed-reading about possible refrigerator problems, and not being fruitful in repairing it yourself. Chances are you will be calling an expert after being frustrated anyway, so why not just do it in the first place?
 Refrigerator Maintenance
Caring for your appliances doesn't end with cleaning them. Appliances like refrigerators and air conditioners need to be maintained to keep them working properly and to prevent unnecessary breaking down when you need them the most. For example, your refrigerator might need its door seal replaced, or it might be low on Freon. These are damages that you won't notice so quickly, but let them get worse and you will notice an increase in your power bill. Yes, you are saving money from buying food and storing leftovers in the refrigerator, but how much more are you paying for power because your refrigerator is not doing its job properly?
In cases like this, refrigerator replacement is not the wisest solution. Refrigerator maintenance might be what you need. We will come and assess your refrigerator for anything that might not be working properly so that it will always be doing its job properly.
What is the difference between refrigerator repair and maintenance, you ask? We maintain refrigerator units that could still be working but not as well as they used to. We repair refrigerators that have broken down and stopped working for some reason. One reason why many homeowners tend to think that maintenance is just an unnecessary cost is because the unit is still working anyway. But think of it in the long run. If the refrigerator is not maintained, it will eventually break down, and while it is being repaired you will have no refrigerator to use. As quick as our services might be, easily perishable goods could still go to waste. Plus, maintenance also improves the life of your appliances. When they are properly maintained, they will last you longer than other appliances that have accumulated problems until they break down and no amount of appliance repair can revive them.
 Is It Time to Replace Your Refrigerator?
Aside from repair and maintenance, a homeowner should also know when to consider replacement. When an appliance breaks down and you have no patience or knowledge in repairing it, one of the easiest things to do is to just replace it. Nothing will be expected from your part aside from being able to pay for the new appliance, and if you have the resources, why not buy a new one, right? There are cases when replacement is better than appliance repair, and that is when the appliance is already so old that replacement of parts is too expensive and will need a lot of time. Let us assess the damage and give you an estimate of the refrigerator repair cost before you consider replacement—if repairing is cheaper, then that's the way that a wise homeowner would go.
The easiest option is to replace any appliance that breaks down, but that is also the most expensive. If repairs can be done at a reasonable price, choose that instead and save your remaining money for the rainy days. Meanwhile, maintenance, while requiring a small additional cost, can save you money by keeping your appliance working efficiently and not needing replacement for a long time. It really depends on your choice how much you will spend and how long your refrigerator will last.
D&V Appliance Repair is rated 4.8 out of 5 stars
Reviews from our customers

about D&V Appliance Repair:

Reviewer: Alicia Rogers –
Finally my refrigerator works again, thanks to D&V Appliance Repair! The repairman just left but the fridge already started cooling. We don't think how important a refrigerator is in our life until it breaks down! Luckily, there is a good repair service company in Orange County who provide great service and will come anytime to rescue your fridge.